Home
Track day experiences in your favourite movie cars!!!
Car Chase Heroes gives you the chance to take to the track in your favourite on screen heroes.
Choose from our fleet of iconic Movie and classic American Muscle cars to blast around various track locations across the UK.
Please take a look around our site and if you have any questions or special requirements please just get in touch.
We are coming to Bentwaters parks on 25th/26th November! Pre-book your unforgettable experience now to make use... fb.me/5gTmkrVaU
WE ARE GIVING AWAY A FREE DRIVE IN OUR NEW FERRARI 458! AND YOU CAN STACK THE ODDS IN YOUR FAVOUR! Want to hear mo… twitter.com/i/web/status/9…
The winner of the Free Truck driving experience is Paula Phelps! Congratulations Paula :) For anyone who didn't... fb.me/Fv0Cl2ne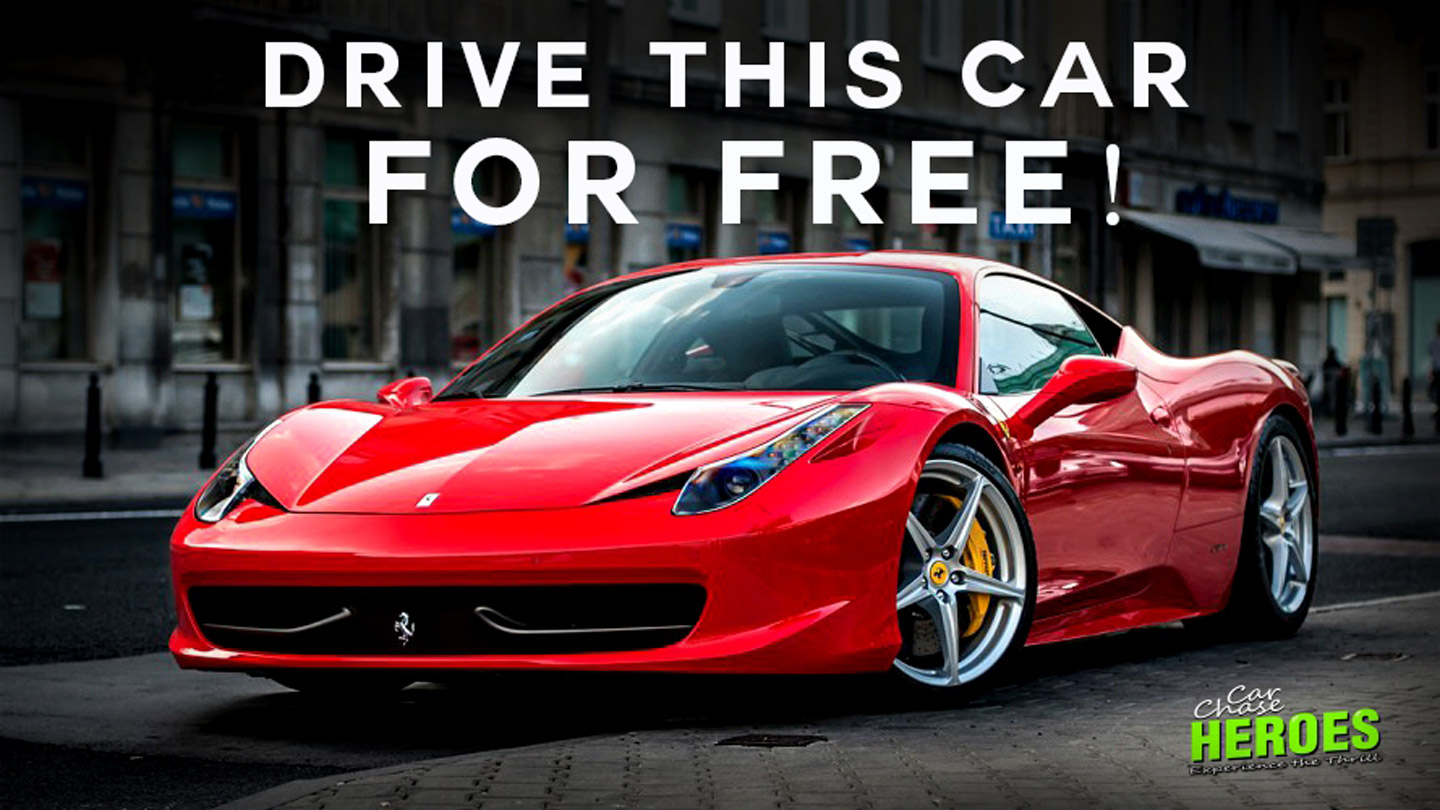 WE ARE GIVING AWAY A FREE DRIVE IN OUR NEW FERRARI 458!
Yes, this week's giveaway is a special one! Not only can you win the chance to drive this incredible Supercar at an event of your choosing, but you can also INCREASE YOUR OWN CHANCE OF WINNING! This is no ordinary giveaway!
To get involved, head over to our Facebook page and follow the simple instructions!