Corporate Track Days
Car Chase Heroes can provide corporate driving experiences for between 4 and 350 people, with a wide variety of options available to ensure the perfect day for you and your guests. With a host of American muscle and iconic movie cars to choose from, a corporate day at Car Chase Heroes is a great way to reward your staff and a brilliant team bonding activity. 
For more information about our corporate events please get in touch.
Our cars are also available for shows, displays, weddings etc. Please get in touch with your specific requirements.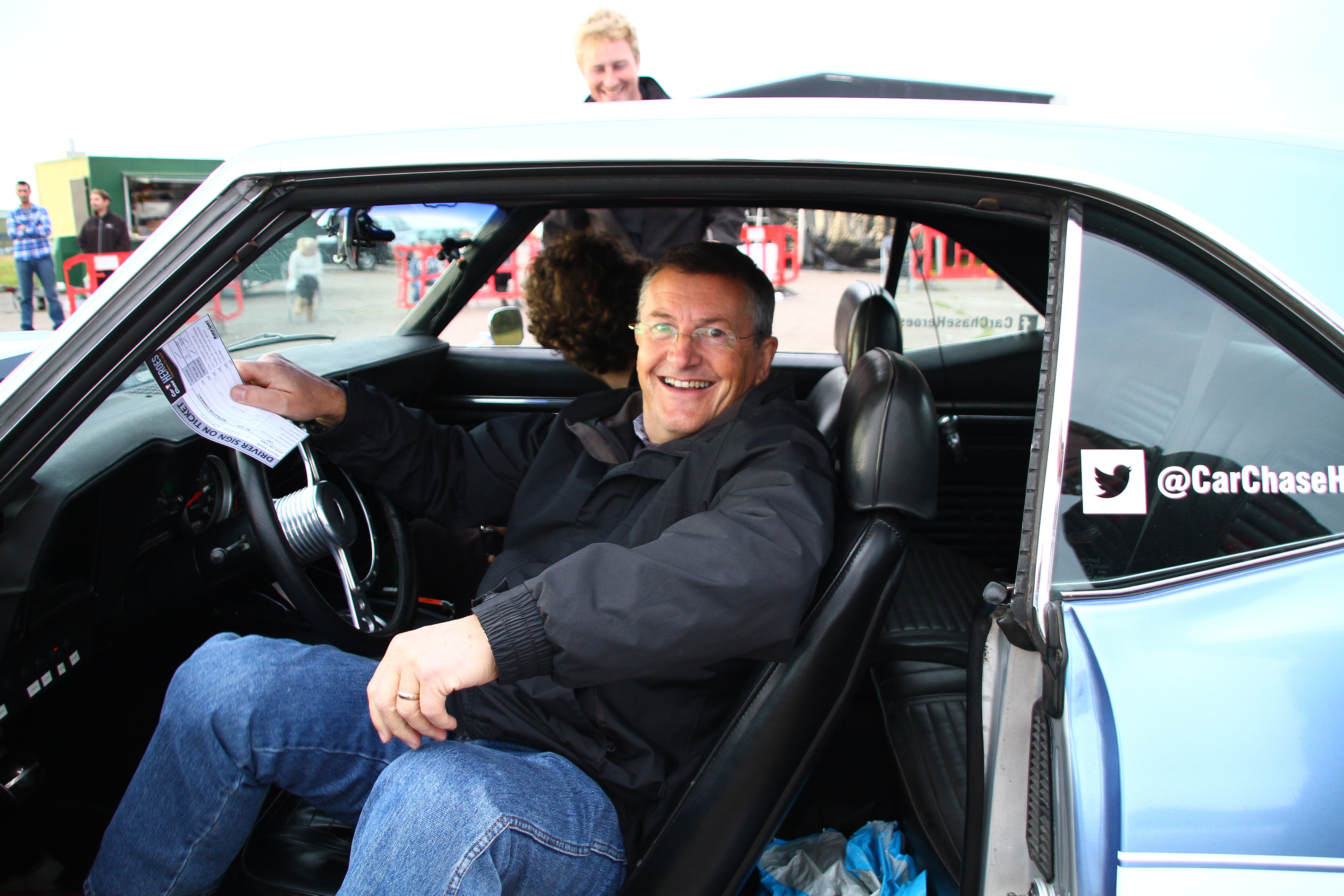 Volvo Trucks -

The day went fantastically thank-you – was thoroughly enjoyed by customers and colleagues.

Thank-you very much for the service you provided us in sourcing the cars. It was great to have them there and our guests really enjoyed driving them around the track. A particular highlight was the opportunity to experience a 'hot-lap' with one of the skilled instructors as her really put the cars through their paces and gave the passenger a thrilling ride.

The guys were brilliant – they put safety first which was very important to us and then made everyone feel comfortable in the vehicles, taking them around the track at a pace the driver was comfortable with whilst maximising the safety of them and all others around. They were knowledgeable and very sociable – encouraging and flexible – adapting to our demands throughout the day.

The cars themselves were brilliant. We didn't quite get what we had initially booked but this was partly due to a mechanical fault that came up on the Corvette the day before, meaning we had to swap with to a Camaro SS. We also ordered 2x MX-5 Mark 3 vehicles but only 1 Mark 3 MX-5 was in attendance – they must have swapped it for a Mark 1 version – but this didn't matter to us.

Thanks Again and Kind Regards
Alex
Volvo