Italian Job Ultimate | Special Offers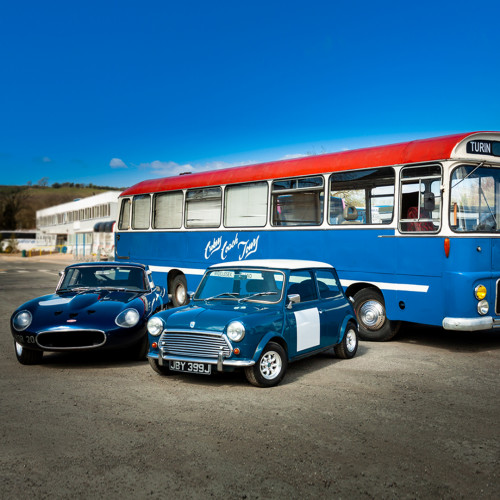 The Ultimate Gift experience for any 'Italian Job' fan! Get behind the wheel of the famous bus 'ALR 435B', the classic Jaguar E-Type and of course, one of the iconic Mini Coopers!
Need more of a rush? You will be finishing with a truly once in a lifetime experience of re-enacting the most iconic scene! You guessed it, hop into the passenger seat as one of our professional instructors drives into the back of the moving bus! Just promise not to blow the bloody doors off!
*Only available at certain locations
Make sure you add any extras to enhance your experience.