The 'Fast and Totally Furious' Experience for Juniors and Adults | Special Offers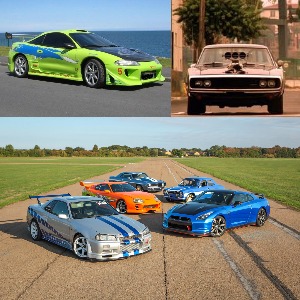 The Fast and Furious movie franchise has given us some of the coolest movie cars to date! From the muscles of Dom's Charger in the first film, Brian's MK1 Escort RS1600 from the 6th movie and then there is all the amazing JDM cars in between. Now is your chance to choose which you would like to drive in this triple car blast. Select 3 and do 3 miles in each!
*Please note that the Junior cars for this voucher are, Toyota Supra, Nissan Skyline and Furious Eclipse.
Make sure you add any extras to enhance your experience.
The 'Fast and Totally Furious' Experience for Juniors and Adults
Weekday price
£89
Weekend upgrade for only an extra

£25